The first time I tried this product, I feel in love. It's very good for the skin. And reading a lot of good feedbacks, I can certainly say that I can trust the product. Skin Food products were recommended by my sister in law from Vietnam. She brought some when she spent her vacation here and shared it with me. I'm so lucky to have wonderful people around. 😉
Skin Food (Hangul: 스킨푸드) is a South Korean cosmetics manufacturer headquarter in Seoul. The owner of the company has been involved in the skincare business since 1957. The main concept of the company is to create products with nutritional values of food.
My top picks for now: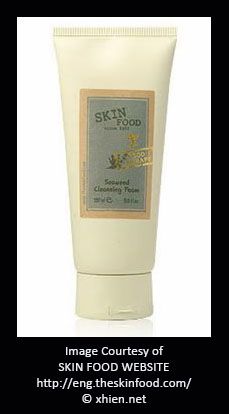 The Skin Food Seaweed Cleansing Foam, one of my daily essentials. I use it to wash my face.
Details: Cleansing foam with a lingering freshness, which contains deep water and seaweed extracts.
My Verdict: It gives you soft and smooth skin. You can feel that it cleanses your face. Rate: 5/5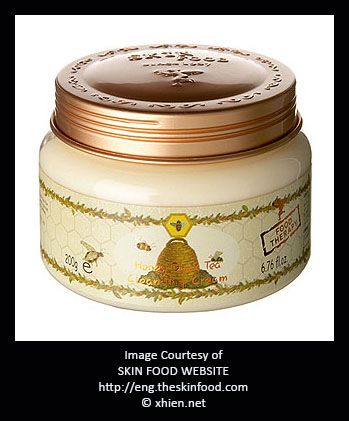 The Skin Food Honey Black Tea Cleansing Cream, I use this to cleanse my face. You can also use this for make-up removal.
Details: This soft and refreshing cleansing cream contains honey, tea, and royal jelly extracts to provide moisturization and resilience to dry skin, while exfoliating. Lightweight and shine-free, it effectively cleanses pores as well as point makeup.
My Verdict: I rarely use this product. It provides good results in your skin. It gives you smooth and fresh feeling. Rate: 3.5/5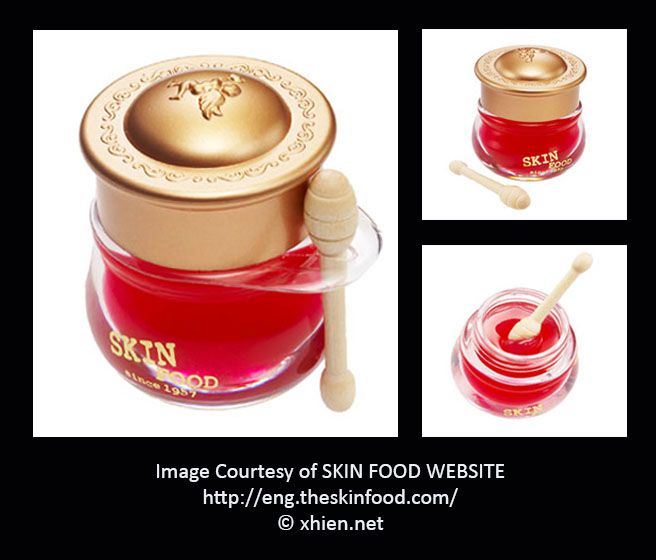 The Skin Food Honey Pot Lip Balm, I use this when I have very chapped lips.
Details: A honey-like lip balm contained in a cute honey pot. With its jelly texture, this lip balm applies easily and stays on, creating clear, shimmering lips.
My Verdict: Its nice for the lips, it gives a healthier look but it's just too shiny. Rate: 3.5/5
I was able to see one of their stores in MOA but I haven't paid a visit yet. Probably one of these days, so that I can check what are some good finds there. Skin Food are located nationwide here in the Philippines . You can check their SITE for more information.
I'm not vain but it's actually good to be vain sometimes. ♥