I can still remember the moment Sandara Park( now Dara of 2ne1), joined Star Circle Quest and how Filipino fans admire her and everything about her successful life is a history. The next thing I know, Korean craze for TV Series, Movies , Artists, singers invaded Philippines as fast as a blink of an eye. I would agree I'm one of those getting gaga over watching Korean TV Series, Artists and all. A lot of Korean tourists are visiting here in the country also. But there's more, I've been seeing a lot of Korean Stores also selling Korean food, stuff and etc. and a lot of Filipino love it . Since I'm such a Korean fan, I'm also curious to try something Korean. Although I remember, I tried eating Kimchi didn't pass my taste. But how can someone resist trying Korean Ice Cream. *grin*
I was lucky to find one at the Waltermart Mall in Makati where we usually do our weekly groceries. It's been a routine that when I go there, I try different ice cream flavor. And yes, I've tried most of their ice creams. Out of excitement, I didn't bother checking the price when I bought it. I know I'm such a loser. But all I can remember, it ranges from Php35-Php50, very affordable. It's very delicious and perfect for an afternoon snack too.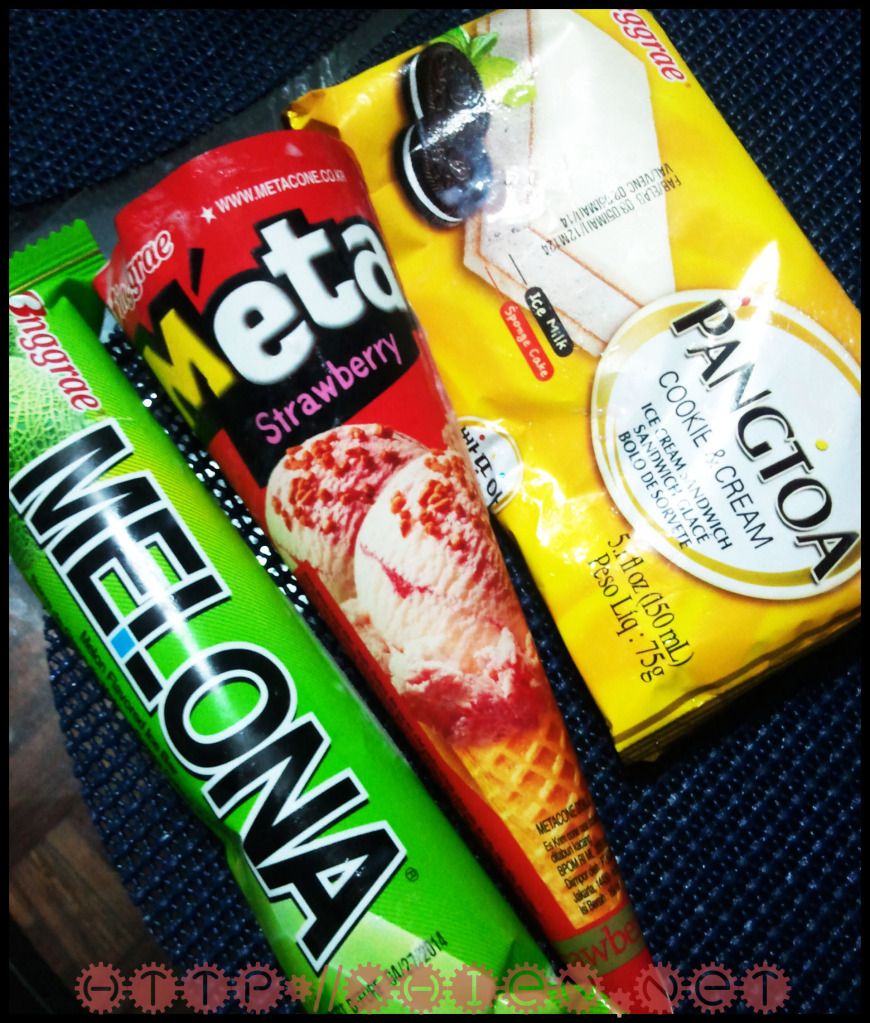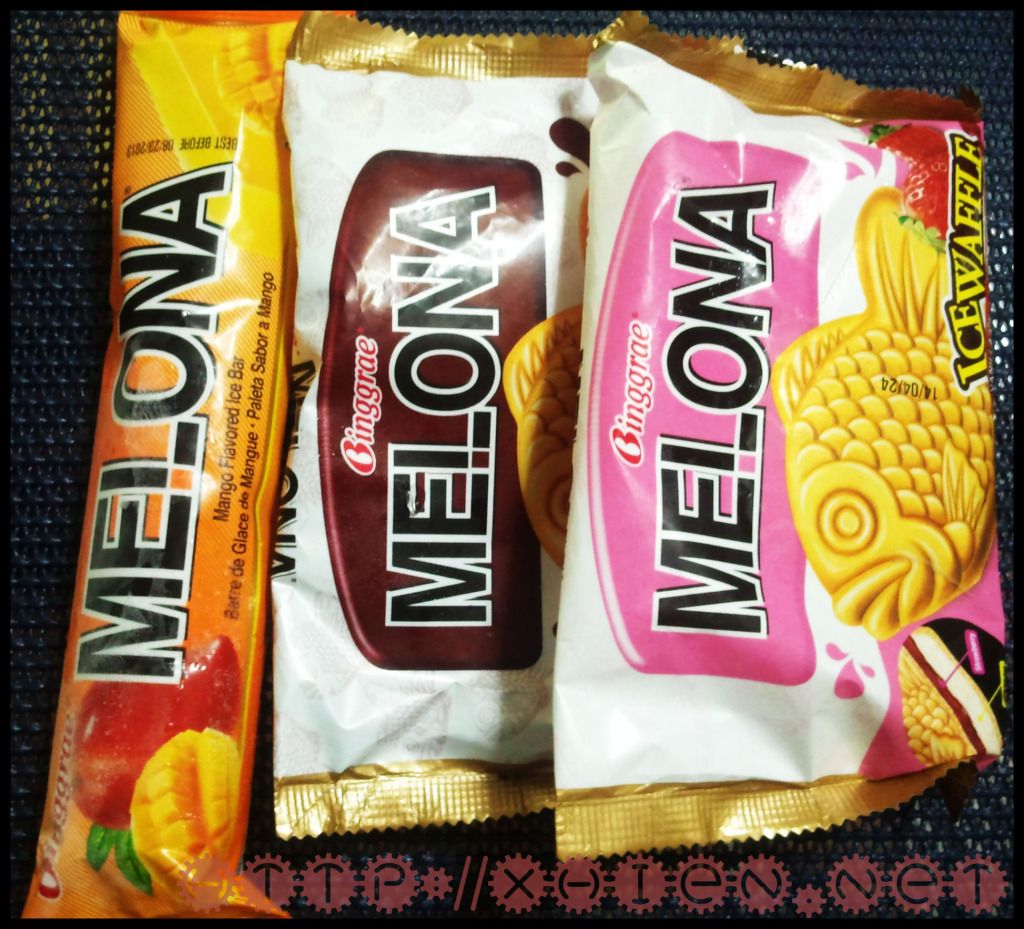 For Korean they call the waffle ice cream as Bungeoppang (lit. "crucian carp cake/bread"), the term they use for Taiyaki. The Binggrae (빙그레, Bing-Geu-Reh) Company, made it popular and offer different type of ice cream based on bungeoppang.
My Verdict:
Pangtoa Cookie and Cream Flavor – one of my favorite ice cream sandwiches. the waffle is soft and it's a perfect combination of the ice cream flavor. Rating: 5/5
Melona Melon Flavor Ice Bar – my other favorite. this is very addicting. the melon flavor is very delicious. Rating: 5/5
MetaCone Strawberry – it's actually similar to cornetto and the strawberry taste is really good. Rating: 4.5/5
Melona Ice Waffle Strawberry and Chocolate Flavor – i love the icecream flavors but it's too sweet for me. i don't really like the outside waffle also. Rating: 4/5
Melona Mango Flavor Ice Bar – this is too sweet. Just a regular ice bar flavor. Rating: 3/5
Melona is a South Korean melon-flavored ice pop, manufactured by the Binggrae Co. Ltd. Although the product is called "Melona" and is identified by its melon flavor, the ice pop also comes in other fruit flavors. Each 80 ml/2.7 fl oz bar contains 130 kcal of energy as of 2009. Melona is very popular in South Korea, where it broke many sales records upon its introduction in the 1990s.
So far, these are the Korean Ice Creams that I've tried. And I have yet to try another set of different flavors, I'll update you soon. xoxo